Which Game Will be the MVG of 2015
With time flies by, our Annual Readers' Choice Awards will be kicked off on Dec. 1st. In this year, there are lots of excellent games that have brought us lots of enjoyments. Among them, which one do you like best?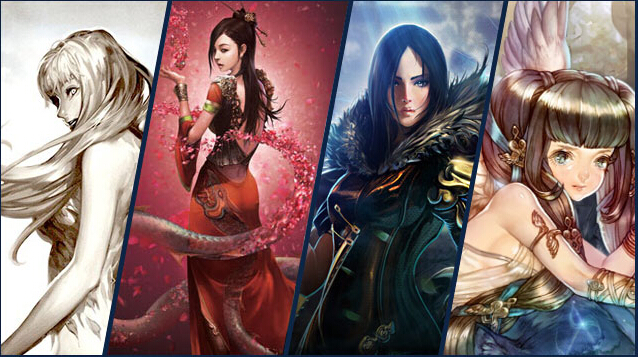 In this month, we have been holding a nomination for the event. Thanks to all of you, there are lots of excellent games have been added into the nominees list. Today I'm gonna recommend some excellent games that are in the nominees list. Do you think they will be the winner of Annual Readers' Choice Awards event? If you want to recommend some other games, you can also reply in the nomination thread.
1. Tree of Savior
Being designed by the "Father of Ragnarok Online" Kim Hakkyu, Tree of Savior has gained a big popularity all over the world. The game is now in Closed beta phase, which will end on Dec. 9th. Those who didn't get a chance to try the game can also cheer up now, since in this December, the game's Korean server will enter the Open Beta phase.
In the upcoming open beta, there will be 53 playable classes for players to choose from. What's more, IMCGames has just revealed that they will publish Portuguese and Thai language support for this game. Are they planning to conquer the whole world?

In this year's G-Star, the game's Korean publisher Nexon has unveiled various game features to the gamers, including an overview trailer showcasing the entire game. You can watch the trailer below to take a preview of this game. Of course, do not forget to vote for Tree of Savior if you're also looking forward to playing it.
2.ASTA
Early this month, the fantasy MMORPG ASTA launched its first public beta. The initial beta test gives players a first insight into the game's settings and features, allowing them to progress up to level 50 and experience every facet the game has to offer. Players can immerse themselves in a beautifully crafted fantasy world inspired by Asian myths and legends, in which two factions vie for control and power: The Asu, followers of the goddess Arita, and the Ora, the disciples of the dark god Umra. Players can choose between 3 races per faction, and a total of 5 distinct classes.
MMOsite was also honored to have an interview with the ASTA team this month, discussing some details about this beta test. From the interview we learnt that the English version of ASTA is a bit different from the Korean version, making the game much more suitable for the western players. Although we still don't know the launch time of ASTA's open beta, we believe that it won't take a long time. Will you vote for ASTA as the most anticipated game?
3.Lost Ark
One of the most eye-catching features of Lost Ark is its fast and furious action combat, and to let players fully enjoy the pleasure of game, Smilegate is going to add various expansive end-game contents, and life content such as fishing, lumbering, mining and more will be available. Players will have a lot of things to do in game with the epic dungeons, giant mounts and heinous bosses.

Sadly, it seems the developer is currently focusing on Asian market and didn't mention any plan for western market. Hope they can bring this game to the west soon. Are you looking forward to playing this game?
4.ELOA
ELOA: Elite Lord of Alliance, the upcoming triple-action hack 'n' slash MMORPG has just kicked off its open beta last week. The open beta allows players to delve into the adventure through the vast world of ELOA, letting them progress up to level 30, and will introduce the "Mud Swamp Floor", a dungeon where players can acquire new drop items.
Players will be able to experience the game's excellent PvP system during the OBT. ELOA offers the"Blood Battlefield" and "Honor Battlefield" PvP areas that can be played during certain times, based on certain rules. In the Blood Battlefield, players can enjoy small scale PvP ranging from 1v1 to 4v4 matches.
What's more, in near future, the Honor Battlefield will be added to the game, allowing players to take part in a MOBA type system. Let's stay tuned.
5.Blade and Soul
Although this game has been launched in Asia market for a long time, the English version of this game has still caught so many gamers' eyes. Last week, NCSOFT announced that Blade and Soul will be launched in EU and NA on Jan. 19th, 2016. For all Western players, it's no doubt a great news.
What's more, ahead of the official launch, Name Reservation will be available for Disciple and Master Pack purchasers on 11th January, and the Head Start period for all Founder's Pack purchasers will begin on 15th January. Are you ready for the game?