Welcome to TOSGold.com
TOSGold.com has providing Tree of Savior services since 2016, virtual currency (Tree of Savior Gold, Silver, power levelling, items sale on the most popular MMORPG games today.
We are constantly developing our operations, both on and offline, in order to ensure we provide our loyal customers with the best services.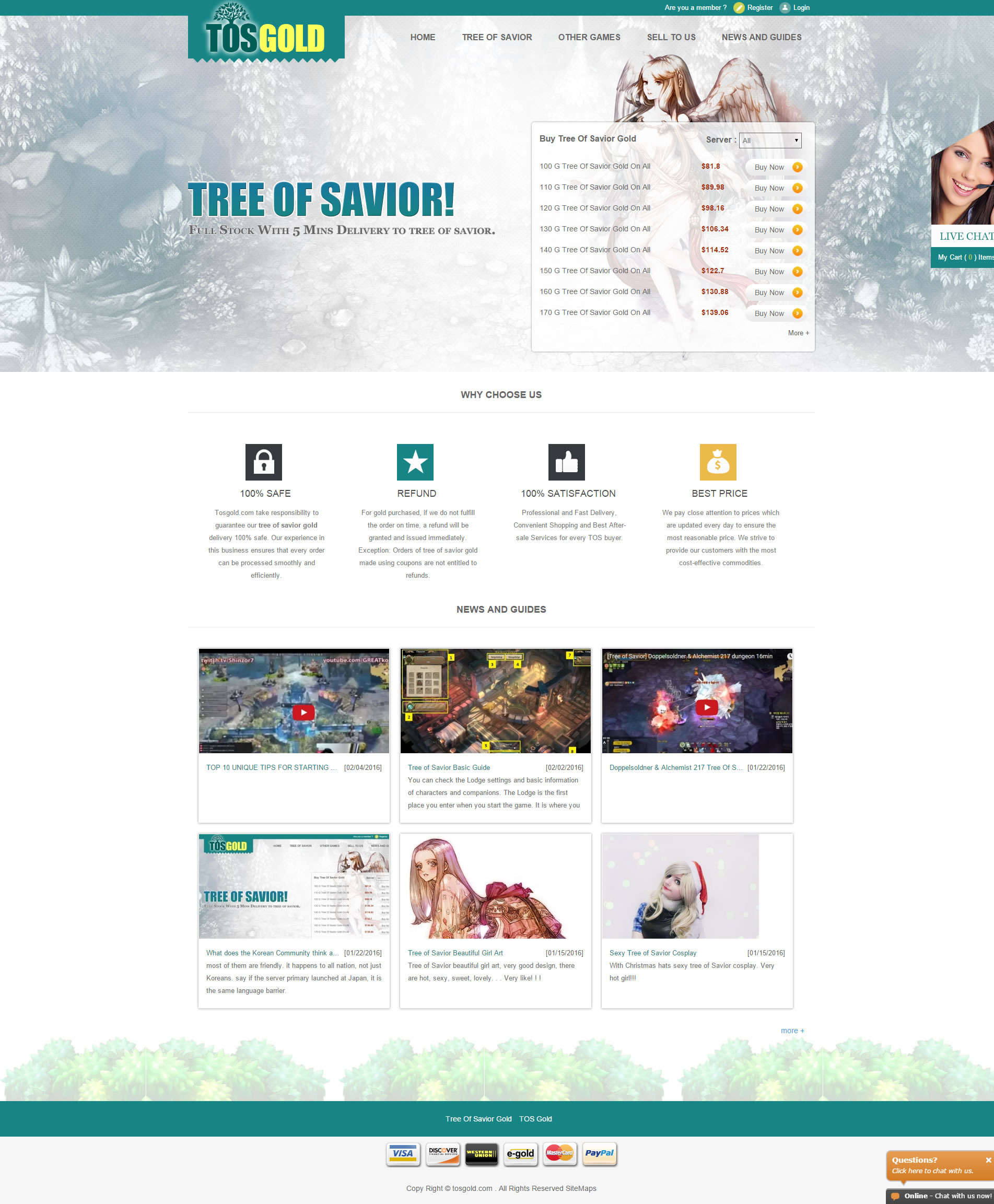 Why Choose Us?
Fast Delivery: Long-Term And Stable Inventory,Ensure Fast Delivery Tree of Savior Gold Within 5-30 Minutes.TOSGold.com works hard to improve delivery times.
24/7 Hours Support: 24/7 Online Service, Solve Problems Immediately!365 days a year.
100% security: Self-Producing And Self-Marketing. and do not store any of your sensitive information, keeping you protected.100% Money Back Guarantee!
Cheapest Price: TOSGold.com offers the safest tree of savior Gold at unbeatable prices.The cheapest for you enjoy your game.We always keep our prices the lowest on the market.