Use coupon code to buy cheap Tree of Savior silver
Are there any questions about buying Tree of Savior silver recently? Gamers must be very happy to experience the Tree of Savior, but players need a lot of Tree of Savior silver to upgrade their game characters. So many Tree of Savior silver will need a lot of money to buy, but the Tree of Savior silver that is acquired in the game will be less so, which will affect the players' game experience.
For players who don't have much money, this will be a big burden, and money is the biggest reason to limit players to experience Tree of Savior.
So what can be done to save some money? Now I'm going to tell the players a piece of good news that will help you save money.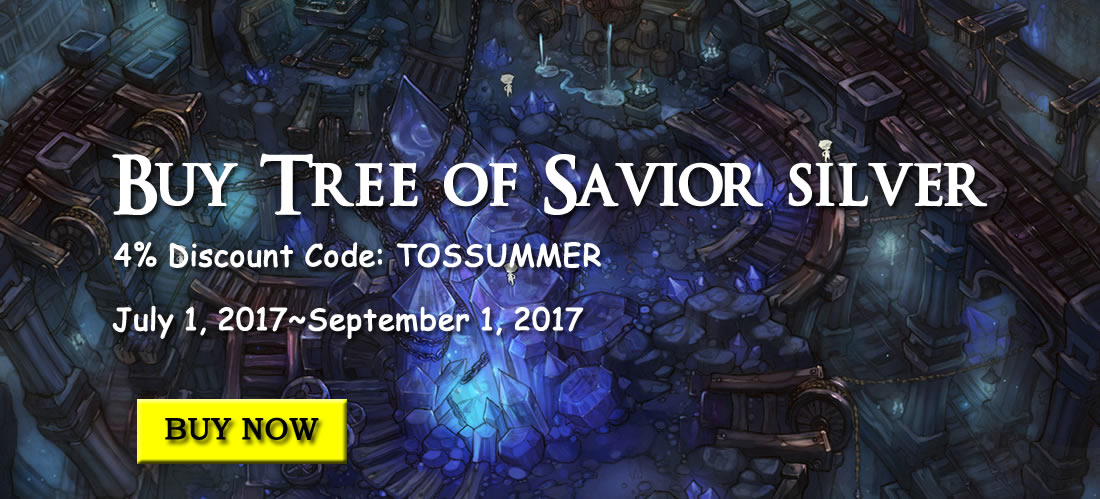 In the summer of 2017, Tosgold.com also offers discounts for players, who will receive a 4% discount on the purchase of Tree of Savior silver. when the player to determine the order, in the payment of the coupon, the price will automatically update, which will save some money for the players.
Preferential cut-off time: September 1, 2017
Preferential range: all the products of tree of savior on Tosgold.com
Coupon code: TOSSUMMER
Welcome players to come to buy, we will strive to provide better service for the players.