Tree of Savior Weekly Question and Answer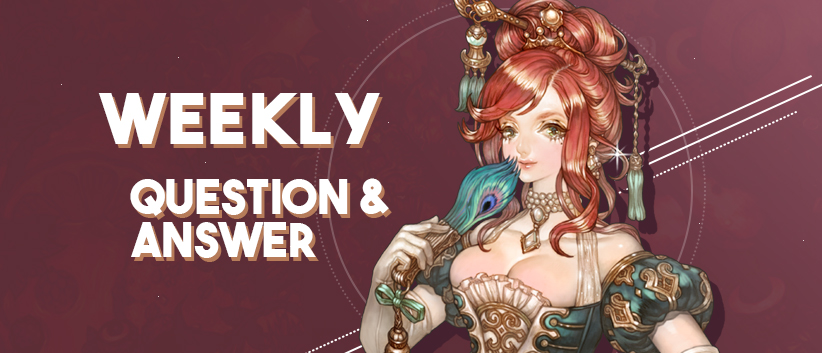 Q1. At the moment, the map from the teleport is different from the mini-map from the hotkey (N) and cannot search on the teleport map. These are quite inconvenient. Are they intentional?
Previously, we planned to make different between world map and teleport map but now, It has become almost same each other. We firmly understand the inconvenience and will provide more comfortable and convenient function for players.
Q2. Guild raid rewards are not satisfactory compared to the effort we have put into raising the guild level. We are curious to know reward renovation and additional contents to vitalize the guild contents.
Perhaps it is not sufficient but the amount cubes given as guild raid rewards will increase from 1 to that proportional to the tickets. Other plans include updating guild events and adding new guild event rewards such as a falconer-only companion and so on. We are currently coming up with ways to ultimately improve not just the guild contents but almost all the aspects of the game.
Q3. At the moment, monster gem getting destroyed when extracted is quite disappointing. Is this intentional? Also, do you have any plans to provide us with alternatives?
Monster gems do not have a level system as Red Gem, Blue Gem, etc and their effects do not stack with similar effects and furthermore, they increase a skill level by 1. These factors make it the monster gem destruction unavoidable. For the moment, there is no plan to create an alternative to prevent it.
Q4. There are some talks about the high mdef for some monsters in the high-level maps coupled with high hp. Do you have any plans to balance them?
Yes, we are planning to balance some of monster's HP in the high-level maps. However, we believe that increased properties of Gems and Enchant Scrolls' Status and transcendence equipment which will lead to our players to grind them more easily.