Tree of Savior Questions and Answers players raised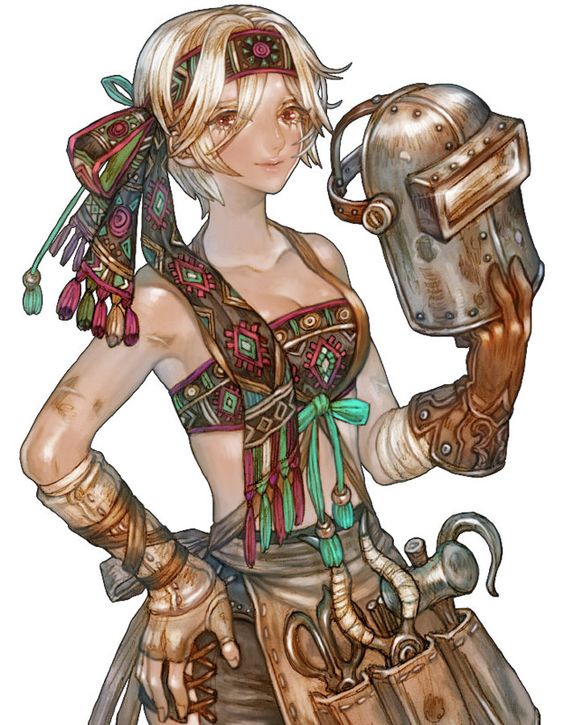 Q. Do you want to cancel your server transfer application?
Go to My Support Ticket and delete/cancel your server transfer application ticket.
Q. How can I purchase more TP?
A. There will be TP bundles in the future, but at the moment, you may purchase one of each Founder's Server : Exclusive Access products and recieve benefits from all of them.
Q. Can I use 3rd party macro programs while playing the game?
A. No, you may not do so. Please note that using 3rd party macro programs may lead to temporary or permanent bans.
Q. What will happen to my teams in a transfer?
A. If 'Team A' from 'Server 1' is to be transferred to 'Server 2' where 'Team B' is, it will require 'Team B' to be deleted.
Q. My companion was named "0." Why?
A. Currently, there seems to be a glitch in the system that names your companion "0" or some other random number against your will. If this happens to you, please file a support ticket including the name you intended to give your companion so we can manually rename it for you.
Q. I cannot patch my game / launch my game after a patch!
A. We are aware that this is happening to a number of players and are taking a look into the matter.
In the meantime, here is a workaround that will allow you to patch and launch the game. Apologies for the inconvenience.
- Go to Steam\steamapps\common\TreeOfSavior\release
- Open the release.revision.txt file and edit the number to 11460
- Validate local files through Steam and check to see if the language is set to English.
Q. Why are my achievements not registering properly?
A. We are aware that there are some players with bugged achievements and are working to fix this. Apologies for the confusion.
Q. It says that my account is being 'protected'. What is this...
A. If your account is in 'protection mode', it means that it has been flagged for suspicious in-game behavior.
If you wish to appeal this decision, please send an email to [email protected] with your server and team name and it will be extensively re-examined.
Q. Will there be cross region Guild Battles?
A. While there will be cross server Guild Battles, cross region Guild Battles will be unlikely due to numerous reasons including connectivity issues.
Q. I want to buy an item back from the shop.
A. It is currently not possible to do so. We will be looking at this problem.
Q. I haven't received my items / silver from the market!
A. There is a 48 hour processing period before your item / silver can be obtained.
Please check after that period and let us know if you still have not received the contents.
Q. My video was taken down due to copyright issues. What is hap...
A. We are currently working things out with Youtube and Blue Tunes Records to solve this issue.
Q. Can I delete my team and make a new team?
A. You cannot delete your team on a particular server once you have made one, so please put significant consideration before deciding to create one.
Q. Why do I have less character slots?
A. A companion uses a character slot, so you will have 1 less character slot if you have a companion.
I get the "Failed to download ... .pak" error
Please follow this detailed guide on how to resolve this issue:
http://www.tosgold.com/news/tos-simple-fix-for--failed-to-download-pak-files--errors
Q. CommanderLoadFail error
We are aware that the CommanderLoadFail error is still occuring even after today's scheduled maintenance. While we have done some tweaking to reduce the recurrence of the error during today's maintenance, we do acknowledge that it is only a stop-gap measure at best.
Solving this error is on the top of our 'to-do' list and we would appreciate it if you keep on letting us know when the errors occur through whichever method is most comfortable for you.
However, please remember to at least include the server, area where you were loading into and a short explanation of the situation. Every little detail will help us in solving this problem.
Thank you for your support, patience and concern for Tree of Savior. We humbly ask for your help and understanding in solving this issue.
Q. Disabling Shout Chat on top of the screen
We are working on a more permanent fix, but at the moment you may disable the banners at the top of your screen to avoid spam by unwanted individuals. Please follow the steps below.
Q. Steam must be running to play this game. SteamAPInitfailed
This error may occur if you attempt to run the game directly from the desktop. We recommend that you log onto the Steam client and run the game from your library.
Q. QUEST : Obversion / Drowsy Scent
We are aware that these quests currently have people stumped. We will be working on a more permanent fix. Please stay tuned for an update regarding these quests. In the meantime, we would recommend trying other zones / questlines.
Unfinished Commision should now work properly. However, please let us know via the ticket system if you are still having trouble with this particular quest.
Q. Launcher closes without client properly appearing
There seems to be a problem with the launcher vanishing without properly launching the client even after validating / re-installing / replacing XML files. The dev team is looking into this matter, but in the meantime, adding "Client_tos.exe" in "Steam\steamapps\common\TreeOfSavior\release" and "tos.exe" in "Steam\steamapps\common\TreeOfSavior\release\patch" to the exception list of any Anti-virus programs may help.