Tree of Savior History/Chronology Outline
Tree of Savior Lore
This is an attempt to classify and organize this game's lore in an organized and elegant manner. Later on I will add excerpts and summaries of what happened.
I will focus on Kadumel's era because there is a lot of information to create a synopsis, then I will move to several storylines that deserve merit and recognition. Arcs are divided in major arcs (significant events) and minor arcs (minor events.)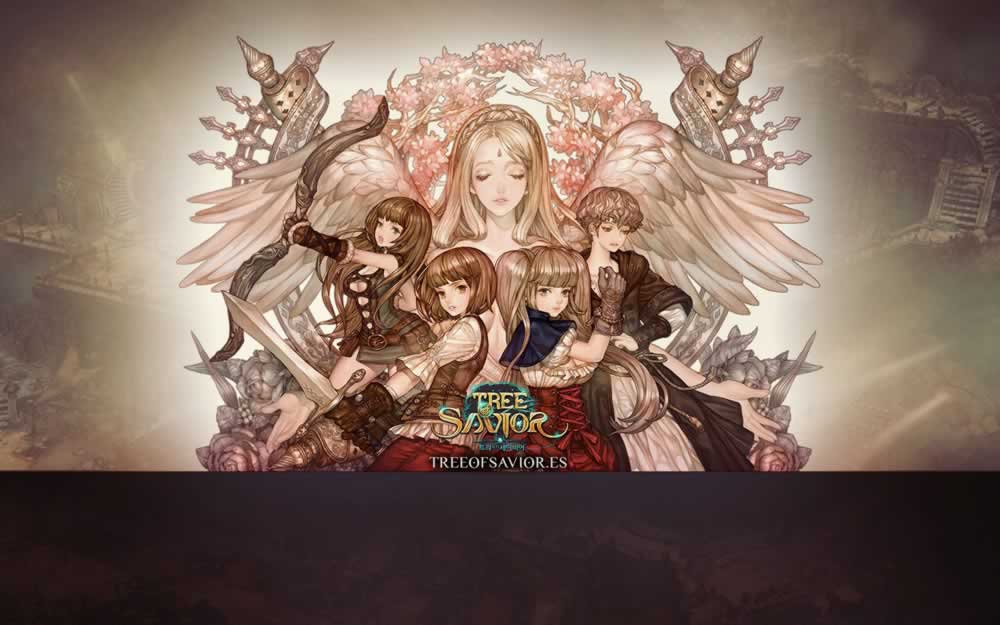 If someone has something to add or if there's something I should fix, please let me know.
Klaipeda Arcs
Minor arcs:
-East Woods
-Miners' Village (Mirtis and Cunningham.)
-Pantos Behavior
-Karolis Arc
-Baron Allerno and farmers
-Shaton Family
-Bee Farms and Arable Fields (Goddess Austeja appears.)
Major arcs:
-Tenet
-Release of Goddess Saule (Veja Ravine, Cobalt Forest. etc.)
-Demon Prison District (Vakarine, Kupoles, and Hauberk.)
Nammott Sanctum Arcs
Minor arcs:
-Hauberk (expanded later on)
-Manajas
Major arcs:
-Fallen Legwyn Family
-Zeraha (Goddess Laima and Demon Lord Zaura.)
-Great Cathedral and Maven's teachings (Corruption of teachings.)
-Forests (Alemeth, Nahash and Elgos.)
Kirren Province Arcs
Major arcs:
-Ashaq Prison
-Jungle Arc and Novaha
-Delmore Manor
Fedimian Arcs
Minor arcs:
-Immigration Issues (First map.)
-Guards (Preparation for Ashaq Prison.)
-Fedimian Suburbs Lifestyle and History (Lydia Schaffen, Ruklys,Agatha Flurry and The Forgotten Thief.)
-Graveyards (Valius, Ritinis, and Mokusul.)
-The Ancient Garden
-Istora Ruins & Earth Tower
Major arcs:
-The Secret of King Zachariel (Gateway, following maps, Rukas, and Zachariel.)
-Mage Tower (Grita, Protector of the Mage Tower and Goddess Gabija.)
Kaliss Province Arcs
Minor Arcs:
-Carlyle's Mausoleum
-Ruins of Roxona
-Reconstruction Agency
Major Arcs:
-Bandits, Royal Army and Ruklys Army
-Petrifying Curse.
-Fortress Ruins
-Revelation of Premier Eminence (Aftermath of Roxona Civil War)
-Faustas and Elluma
Basic Chronology (Major Events)
Theogony
-Creation (goddesses, humans, other species)
-Slumber (One "world", many species living in harmony.)
-Discomfort/Fear (Demons were born.)
-Migration(Humans were scattered, Demons were envious.)
-Uncontrolled Tree Growth/Out of Control (Medzio Diena.)
Two Golden Era Periods
Roxona Civil War (Year 45X- ?)
-King Kadumel and Premier Eminent.
-Ruklys and Lydia: A Love Story.
-Rebellion in Kadumel.
-Fortress of the Land.
-Aftermath.
The Kingdom's Flag (Zachariel's Kingdom.)
-Prophecy
-Unification
-Golden Age/Divine Tree
-Kingdom Relocation
Calamity and Aftermath
-Medzio Diena (1091)
-Destruction of Main Capital
-Remains (Orsha, Klaipeda, Fedimian.)
-The Four Heroes
-Reconstruction
-The Savior and Revelators (1095)
Other Mentions
-The Origins of Mana
-Usage of Surgery Tools
-Demonology
-Element Usage
-Lydia and Rumpelstiltskin
-Maven's Teachings