Tree Of Savior End of Week Musings with Saule
After some soul searching, another Goddess has joined Laima, Gabija and Zemyna this week, and her name is Saule, a server primarily cater to Latin American players. I am happy to welcome Saule's place with the other goddesses, and I am happy she has opened her arms to us, allowing us to be more spread out, and everyone having a better experience all around. In efforts to further populating the servers now that Saule is in equation; IMCGAMES has announced they had obtained more keys from Valve. Registration has once again upon on their official site: TreeOfSavior.com for anyone who had missed their chance previously for a chance of win a Beta Key via the Lucky Draw method as there are limited amount of keys. Alternatively, TOSGame is holding a contest to giveaway one key on our forums, and I encourage you to join our forums for a chance to win a beta key, either for yourself or a friend.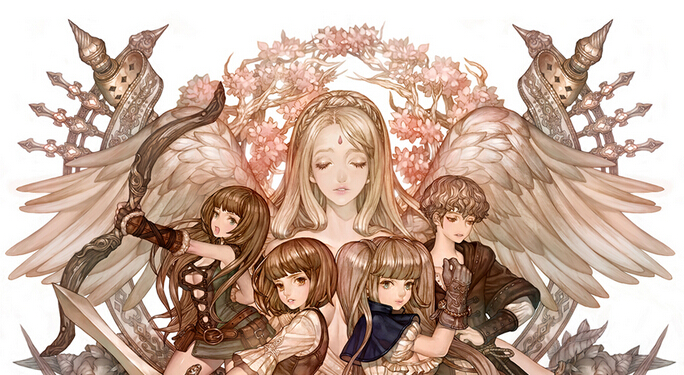 What a week that was for us Tosters. We started the week with excitement of the upcoming maintenance, it was such an impressive patch note, even though it did not promise to fix some really bugged features such as Friend List, and whispers; maybe IMCGAMES is trying to remind us that the path of a hero is a lonely one. I don't think IMCGAMES, nor any of us expected the chaos following maintenance— Though I could be one of the few not expecting it, because I'm an optimistic.

Between the prices change, bugged market, a brand new error that hit many of us, and who knows what other errors and bugs are there— I'd imagine IMCGAMES are quite overwhelmed by us. We are a passionate bunch, and hopefully IMCGAMESs will utilize our feedback fully, smoothing out those kinks before releasing the game. I believe most of us remember the promise of the game will be released late 2015 or early 2016; I feel that is far-fetched. Tree of Savior is a beautiful game, but it is far from being completed, even looking at Open Beta in the next 6 months is way too optimistic for this Toster.

For now, the prices has reverted to the way it was before the maintenance, but with the promise that there will be a prices increase match that of the KCBT in the future. I do not think this is a good idea, if they were going to increase the prices for NPC services, they should increase the income which we receive from drops, and/or the silver obtained from monsters. If IMCGAMES hold true to their promise for this change, I believe it will alienate new players. I do not think we need the exact same version of the game as other regions, and I think for the most part they would agree. The gaming cultures for each localized region versus International are very different, and I hope IMCGAMES or any company that ends up hosting Tree of Savior International/North America would keep that in mind, and cater the game to its audience.
My dear Tosters, I invite you to discuss what are your thoughts on this week's events, what are your hopes for Tree of Savior, and what are your personal goals in game on our community Forums and in the comments below.