The tips for the player with Tree of Savior after the repair
The Tree of Savior team prompts players to create their own team after the scheduled maintenance on July 11, and the new account has been raised to level 290, up to 4 characters!
Activity Time:
FROM the scheduled maintenance on July 11, 2017
TO the scheduled maintenance on August 15, 2017
Who is a qualified participant?
- Players with TOS accounts (teams) first created between July 11 and August 15, 2017
Way of participation
STEP 1. Download Tree of Savior and create your team (account) and a character in one of the regional servers. There are four server regions: North America (NA), Europe (EU), Southeast Asia (SEA) and South America (SA).
STEP 2. After you start playing with your character, interact with the Event Notice Board in the cities of Klaipeda or Orsha to receive two TOS Celebration Costumes (one Female and one Male), and one Boost Pack in your inventory.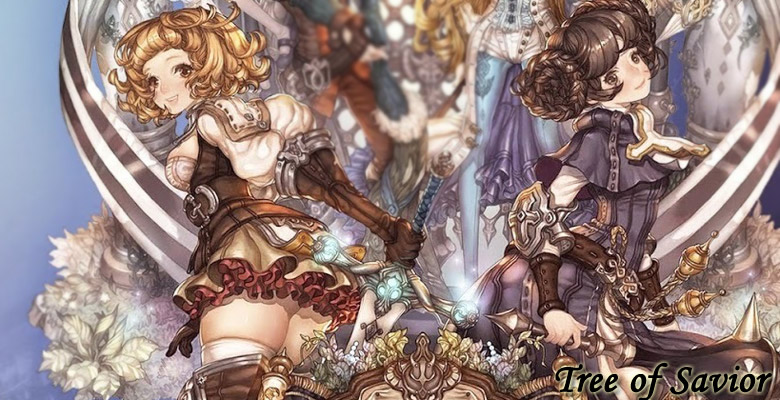 You can receive the Boost Pack once per character created, on a maximum of 4 characters per team (account).
The Event Simple Costumes will be delivered to your character along with the first Boost Pack. They can be received only once per team (account).
STEP 3. Feel free to wear your new TOS Celebration Costume around town or out and about in your adventures. Meanwhile, the Boost Pack will contain a level milestone that your character will need to reach in order to receive the corresponding rewards.
There is a total of 19 milestones you can reach, with the top milestone at level 290.
The Boost Pack will be deleted after the event period ends, so to collect all the rewards your character will need to reach level 290 before then.
Boost Pack Rewards
Reach the level milestones to receive the rewards!
NOTE: Items tagged as [TIMED - XX Days] have an expiration date and can only be used within the period mentioned in the item's description in-game, eg. if an item is marked as "30 Days", it must be used within 30 days after you acquire it. After those 30 days, the item will expire and you will no longer be able to use it. The counter will start to decrease as soon as you receive the item, so plan ahead carefully.
If you want to know more information, please visit the official website.