Buy cheap Tree of Savior silver by coupon at Tosgold.com
Today is the traditional Chinese festival - Dragon Boat Festival, a lot of shops selling Tree of Savior silver are closed, but, Tosgold.com has not closed, we are still available for the players Tree of Savior silver, now, you can buy cheap Tree of Savior silver at Tosgold.com by discount code.
1. What is discount code in Tosgold.com
Coupon code: it's rewarded to Tosgold's loyal customers, which can be used to get extra amount bond to the order. Usually, it's used in silver (in-game currencies) orders.
Discount code: 2017TOSSILVER.
Voucher code: it is a bond of the redeemable transaction type which is worth a certain monetary value and which may be spent only for specific reasons or on specific goods.
Offer Amount: 3%
Offer deadline: 06-25-2017
2. How to use these codes?
When you place an order, you can input the code and click 'apply' button to check if the code is available. Be sure the coupon codes only used in in-game currencies orders.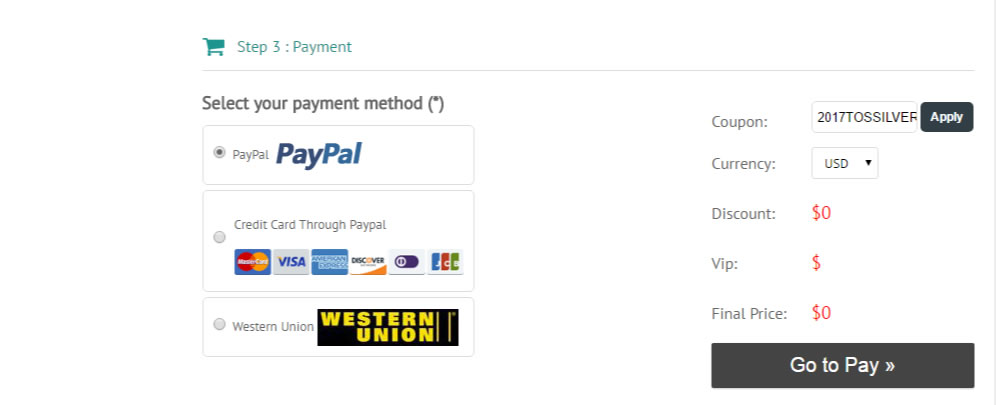 Once the code is available, the shopping cart will update with the extra cheap silver, or the orders bill.
Guarantee delivery as soon as possible, Hope you have a nice shopping experience in Tosgold.com.